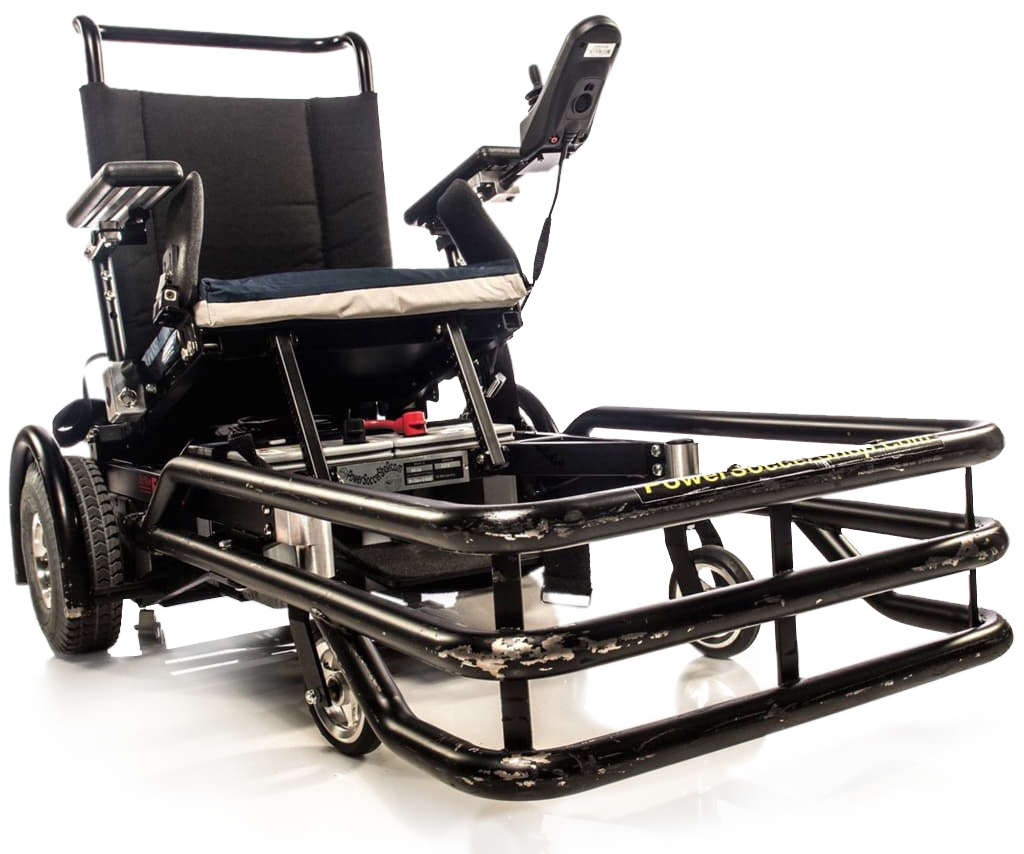 Strikeforce Powerchairs are the first wheelchairs designed specifically for power Football!  Designed with a low centre of gravity and wide wheelbase. The Strikeforce is able to move with more agility and spin kick with more power than any other power wheelchair in the world!
Equipped with leading components and built on a durable steel frame, this chair is ready for the rigours of elite competition. Strikeforce Powerchairs are the only choice for serious Power Football athletes.  Each chair is tailor-made with a wide variety of options to perfectly fit each athlete.
Prices on the Strikeforce start from £6900+delivery. When you're ready to join the power football revolution, let us know and we will be happy to help!
Standard Features Include
P&G R-Net LCD Joystick - with colour display
P&G 120 amp Controller
T-84 Motor with Brake
MK Gel Batteries
Square Corner Foot Guard
Fan cooling system for controller
Aluminium front caster wheels
Rear anti-tip caster wheels with pin lock system
Aluminium drive wheels & tires
Soft Back seat
Seat belt